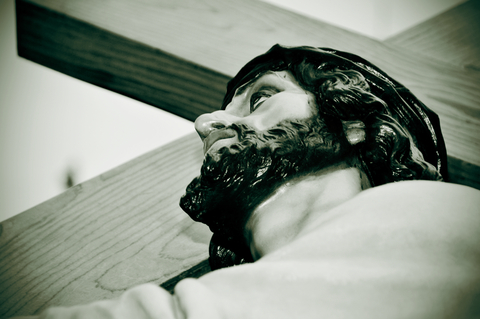 By Jesse Jost
A glory weed threatens to strangle me. Its ravenous appetite for praise, recognition, and social media likes devours moments where my strengths are on display. Twined by its thorny embrace, I am jealous of others' chances to shine, and frustrated when platforms are denied me. I can be reduced to a pathetic approval addict, compulsively checking my phone or computer for likes and comments. With deep-reaching thorns, my glory weed stabs my ego, tormenting me with past criticisms and a haunting sense of being rejected and ignored.
I hate this weed. Yet nothing feels as good as watering it by revelling in past successes and words of praise.
My predicament goes much deeper than my glory weed. I also have a deadly form of spiritual cancer that is attacking my passions and desires. Physical cancer corrupts healthy tissues into a lethal, spreading force. In the same way, my cancer perverts healthy, God-given desires into enslaving passions that grow painful tumours on my soul. My cancer is my selfishness, my greed for my will, done in my way, in my time. It morphs my sex drive into lust, my desire for justice into a cruel passion for revenge, my hunger into gluttony, my protective instincts into anxiety and fear-based control, my need for love into a crippling pursuit of approval, and my worshipping into idolatry. The reach of such a soul cancer is broad and terrifying. A godly desire to use my gifts for God's glory has often metastasized into a yearning for self-promotion.
I am troubled by the disease and enslavement within, but am often at a loss for how to deal with them. Fasts and self-discipline have been impotent to bring lasting change. I can clean up fairly nice on the outside. I have been a Christian long enough to know the right things to say that will make me sound humble, godly, and spiritual. But deep down I see too clearly that the person I truly am is nowhere near as Christ-like as the person I want you to see. Continue reading…