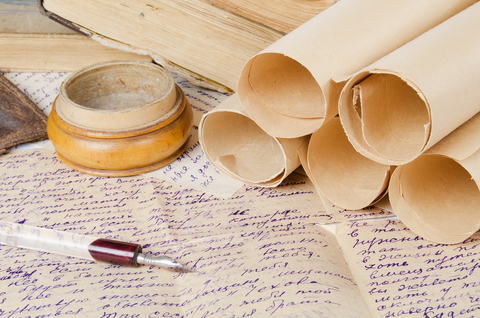 Verses compiled, personalized and paraphrased by Jesse Jost
I want you to stop and ponder what amazing love My Father has given you by calling you His children.
Think about it: You were dead in your trespasses and sins, following the course of this world, enslaved to one who hates you, carrying out the evil desires of body and mind. You were foolish, disobedient, led astray, slaves to various passions and pleasures, passing your days in malice and envy, hated by others and hating one another. You were by nature children of wrath, enemies of God. But My Father, who is rich in mercy, and because of His great love with which He loves you, even while you were dead in sin, made you alive in Me, and raised you up to be seated in heavenly places, that in you might be displayed His indescribable kindness.
You have been saved by His grace through faith. This is not your doing, but pure gift. You have done nothing to earn this, so don't boast. You are My workmanship. I created you for good works that were prepared before you were conceived.
You once were nobodies, without mercy and without hope. But now you have been predestined for adoption by the King of Kings. You are in line for an inheritance that you can barely comprehend. This is a sure thing because it's been promised by My Father who works all things according to the counsel of His will. No purpose of His can be thwarted.
All whom the Father has given Me will come to Me, and I will lose none of you. I am able to save you to the uttermost. I live to make intercession for you.
Don't think I'm a high Priest who can't sympathize with your weakness! I was tempted in every respect that you are, I tasted the weakness and the deprivations of life, and through My own death, I destroyed the one who has the power of death: the devil. So come with confidence to My throne and you will receive mercy and grace to help in your time of need.
Be sober-minded, be watchful. Your enemy, the devil, walks about like a roaring lion seeking to devour you. Don't rely on your strength, and don't look to your righteousness to be accepted by Me. Don't boast in your giftings or callings, because they all come from Me. I am the one who is empowering everyone.
Don't think you can stand on your own. Abide in me. Without Me you can do nothing. I will not let you be tempted beyond what you are able and will always provide a way of escape. Be extra vigilant against pride. Seriously, don't take pride lightly! My Father opposes the proud person! Reflect on that a minute. You don't want God against you!