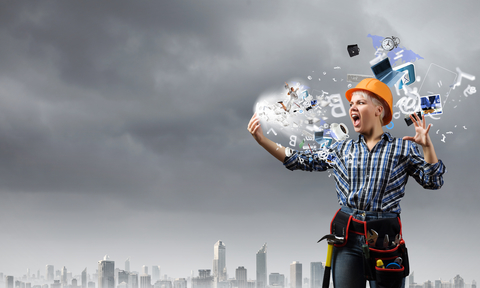 By Jesse Jost
If you open your web browser these days, you'll find plenty to get angry about: Planned Parenthood ripping up babies, ISIS mutilating Christians, politicians using corruption for selfish gains. Getting angry can feel good, maybe because our rage reassures us that we are in the righteous group of people who are above doing such filthy things, and that we still know how to acknowledge evil.
But is anger a healthy state for a Christian? How much of our anger is righteous and pleasing to God?
Righteous Wrath
Modern man is offended by the idea of a wrathful God. It seems a barbaric holdover from a more primitive time. "I can't believe in a God of wrath, only a God of love." My response would be, "How loving can God really be if he doesn't get angry at what destroys his children?" Could a truly loving God simply smile benignly at rape, genocide, and oppression?
If you pull the wings off a fly, I won't care. But if you harm one of my kids, I'll get angry. What makes the difference? I love my child far more than I love the fly. The greater the love, the greater the wrath toward what harms the loved one.
My love is weak and unsubstantial compared to the mighty hurricane of God's love. If you truly believe in a God of love, then I don't think you have a choice but to also believe that God's love makes Him angry at all that lures us away from Him into self-destruction.
When God became a man, He certainly got angry about the cancers of greed and self-righteousness. In a fit of zeal Jesus overthrew the temple tables and drove out merchants who were using religion as a means of financial gain. Jesus vehemently condemned hypocrisy and the casting aside of the broken and needy.
So if God the Father gets angry, and his Son, the God-Man gets angry, then surely we have the right – maybe even the obligation – to get angry, right? Isn't the fear of the Lord to hate evil (Prov. 8:13)? Aren't we commanded to "be angry, but do not sin?" (Eph. 4:26) Well, don't get all worked up just yet, because I think the issue is a little more complicated. Continue reading…