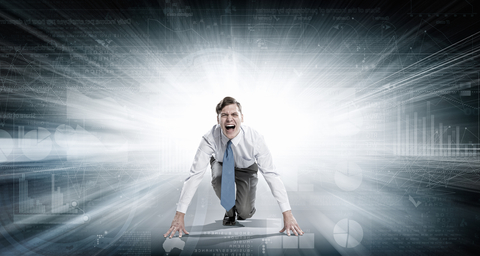 By Jesse Jost
Apart from enough motivation, growth and positive change are nearly impossible. As followers of Christ, we have a call to grow in holiness and to daily become more like Christ. We are also to grow in good works as we seek to bring Christ's love and healing to this hurting and broken world.
But without strong internal motivation to actively pursue these things, we grow stagnant, or worse, we grow cold and apathetic, and surrender to the forces of destruction and decay.
We can rail and scold and threaten all we want, but apart from a healthy source of motivation, (and Spiritual power) all commanding of the will is weak and ineffective. I want to be clear up front that to be saved or regenerated, no amount of human motivation will be enough to bring change, we need a supernatural new birth. I am talking about our part in sanctification that is influenced by our efforts or lack there of. What will we choose to build with on the foundation we have been given? Will it be wood, hay and stubble? Or something enduring? (1 Cor 3:11-14)
Where do we look for effective motivation to obey the divine call to holiness that is on our lives?
POISONOUS SOURCES OF MOTIVATION
Before we discuss positive motivation, I think it's important to examine the destructive sources of motivation that people often turn to when they want change.
Guilt
Guilt is a powerful motivator. The psychological pain of regret and self-loathing is excruciating and we will do just about anything to be free of it. The problem with being motivated by guilt is that there's nothing we can ultimately do to atone for our wrong deeds. No amount of good deeds can wash away the stain or undo the damage. Guilt is a slave driver that drives a painful and purposeless treadmill. It is like digging your way out of a hole. The harder you work the worse the problem gets. Guilt only leads to burnout and discouragement.
Fear
Our mind has a potent imagination factory that produces startling horror movies of the future. These images can exert a strong control over us. We all have a strong aversion to loss and Satan can uses these made up (and false) glimpses of the future like puppet strings, pulling us away from the life of faith and surrender God is calling us to.
Please note the fear I am talking about here is different from the fear of God or an awareness of consequences. These are appropriate responses to God's revealed truth. I am warning against Satan's psychological manipulation that is based on lies and distortion, manipulation that works by casting doubt on God's goodness or His sovereignty.
Approval of Man
Jesus warns very strongly against doing our good deeds to be seen by men. God cares about why we do things not just what we do. The fear of man brings a snare. (Proverbs 29:25)
This seeking men's approval is, in some ways, the basis of civilization in a fallen world. People who are alone, and have had the restraining influence of "what will people think" removed, are often disgusted by the filth that rises to the surface of their own hearts.
The shame and praise we live for can have a dynamic effect on the outside, but will be impotent to change the inside. Man looks at the outward appearance but God looks at the heart. (1 Samuel 16:7) The danger in living for man's approval is the opportunity for self-deception. Because we can selectively edit the image we want to project, it is relatively easy appear more sanctified that we really are. When we live by the appraisal of men, we may believe we are as holy as we appear and fail to notice spiritual cancers that are slowly eroding our character.
Another problem in living for man's approval is that it can be incredibly demotivating. A few words of criticism, or even lack of recognition can be discouraging, and cause us to shrug, "Why bother?" But God's call for diligent obedience is for Him and His glory. He sees and notices. The fact that men wrongly interpret things or fail to notice doesn't change the eternal value of obedience.
Comparing and Competition