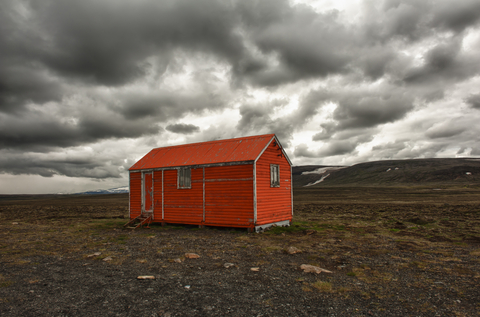 By Jesse Jost
The day after my first child was born, I strode out of the hospital a new man. I couldn't believe how different the world looked, and how I felt about it. I was a father. As I carried that little breathing soul carefully to our van, I vowed to do all that I could to protect my son. I drove with utmost care and caution, paranoid of every intersection. A newborn enters a crazy world of dangers. Physical dangers like choking hazards, or metal falling off the semi-truck ahead of you and exploding your vehicle's gas tank (this actually happened to someone.) But there are also all kinds of spiritual dangers that can lead to heartbreak and despair in this life, and torment in the next.
As new parents hold that tiny, wrinkled form, a protective instinct is awoken that shocks them with its intensity. Parents, of course, have a duty to protect their children. But I am discovering a dangerous lie that can sabotage parents' efforts to protect their child from evil. The lie: The most dangerous evil your child faces is "out there." If you can keep your child from evil influences, he will become a good child.
It's an appealing idea to parents. But the truth is that the most dangerous evil we all face is in our own heart. Jesus warned: "What comes out of a man, that defiles a man. For from within, out of the heart of men, proceed evil thoughts, adulteries, fornications, murders, thefts, covetousness, wickedness, deceit, lewdness, an evil eye, blasphemy, pride, foolishness.  All these evil things come from within and defile a man." (Mark 7:20-23)
The seeds for these repulsive characteristics are in your child's heart from the moment of birth. As a parent, you are powerless to change your child's heart. It is only God who can grant new birth by the power of His Spirit.
When you live by the lie that your kids will be good if they are protected from evil influences, your attention will focus on guarding against outside sources. Meanwhile, the deadly killer of sin within will fester and grow unnoticed. And because you have protected the outside of your child so well, their externals will probably look reassuringly clean and shiny compared to the dark and dirty world beyond.
Sheltering is a natural greenhouse for pride. The child protected from many temptations that have brought his peers low, can start to take credit for his lack of moral failures. Because he has not been in situations that have shown him his inner brokenness, he will feel morally superior. But pride is as dangerous as any of the evils parents try to protect their children from, perhaps even more so. It says in Proverbs that immorality is a "deep pit. And those that are abhorred by the Lord will fall there." (Prov. 22:14) What makes this verse chilling is when you combine it with Proverbs 16:5 "Everyone who is proud in heart is an abomination to the LORD; Assuredly, he will not be unpunished."