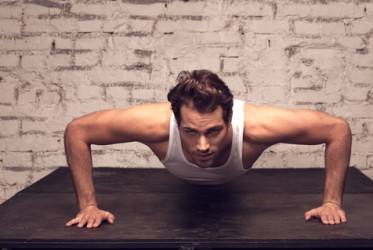 By Jesse Jost
Would you like to hear God's voice more clearly? Would you like to be filled with the Spirit's power? Do you yearn for greater wonder at God's glory? Hungry for insight into life or wisdom for life's many choices?
If you have even the slightest spark of spiritual life, you will answer resoundingly, "Yes!" I think we all desire these things and request them frequently in our prayers. But our actions prove how much we really desire these things. God has given us means to experience dramatic growth in each area mentioned. But unfortunately it requires work, sacrifice, and discipline.
"Oh, I was hoping that it could just kind of happen by magic. That I could hear a great sermon, or attend a worship service that would change everything."
Yeah, me too. In fact, I keep hoping and praying for such an experience. Sometimes God does work that way. The instantaneous filling of God's Spirit is powerful to change us. But from the track record of history and the recorded experience of the saints, it seems that the normal way God transforms his people is through His Word.
God's Word is not like our words. We use words to describe things or attempt to convey thoughts. But God's Word creates and transforms. God speaks, "Let there be light," and the planets and galaxies rise, shining in space. Jesus shouts, "Lazarus, come forth!" and a man dead for four days springs to life. When God speaks into our soul, we are changed. His voice is the most explosive power in the universe. Power of this magnitude is terrifying. Who else do you know that could destroy you and your soul with a single word?
Thankfully, the heart behind such awesome power is full of great mercy and tenderness. It is a heart of an artist, full of beauty. It is a kind and compassionate heart.
At some mysterious level, it seems God has restrained the power of His voice. At least for the time being, He has given us freedom to decide how much we want to tap into this power. We have to seek for wisdom diligently and will find it when we seek with all our hearts. But make no mistake, this power is available to all through the pages of the Bible.
I believe the equation is simple: the more you get the Bible into you, the more you will experience the benefits mentioned at the beginning of this article. It's what God's Word itself promises: Continue reading…