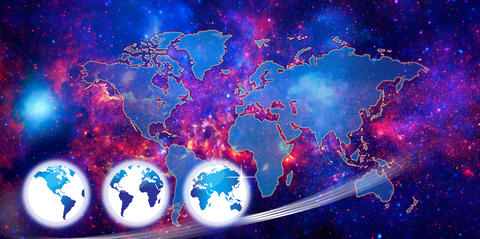 "Church History Part 3: 1800 to the Present"
With Jesse Jost 
The audio downloads of the sessions from the final instalment of my church history series are now available below.
Please note: m4a files are designed for quicktime or iTunes, but later versions of Windows Media Players should also be able to play them. You will have to download the files to a computer before you can listen to them and add them to itunes before you can play them on your mobile device. Each session is about an hour long and the files are between 80 and 140 mb each so make sure you are on wifi.
Download Sessions: Here:
Download the Syllabus: Church History part 3 syllabus
To hear the first two parts of the series click here.
Friday 7:30 PM – Session 1 "Freedom's Turmoil" (p. 8)
Historical background to 1800s: Decline of religion, common sense, French Revolution, the Great Awakenings, War of 1812, the birth of Canada, rise of nationalism and political freedom, technological revolutions, the train, the telegraph, industrialization, the telephone.
Saturday 9:30 AM – Session 2 "Imperialism and the explosion of missions." (p. 10)
Colonialism, William Carey, Adoniram Judson, Hudson Taylor.
Saturday 10:45 AM – Session 3 "Revival and Strife" (p. 16)
Revival to revivalism, Charles Finney, abolitionism and the Civil War,
communes, Millerites, Mormons, Seventh Day Adventism.
Saturday 2:00 PM – Session 4 "Holiness and Reform"  (p.24)
DL Moody, Billy Sunday. The Holiness movement and the birth of Penecostalism: Phoebe Palmer, Asuza, Darwinism, higher criticism, and the rise of fundamentalism ( J Gresham Machen, changing eschatologies).The dark side of industrialization and the Christian response: progressives, the social gospel, Tommy Douglas. Capitalism, Socialism, communism, prohibition
Saturday 3:15 PM – Session 5: "The World at War" (p.38)
World War 1, the Great Depression, the rise of fascism and World War 2.
Saturday 4:30 PM – Session 6: "Social Upheaval and the Cold War" (p. 48)
The demise of the family. The pill, the sexual revolution, global tensions. Social change, the influence of movies, radio, the car, and television. The baby boom, the counter-culture revolution, the civil rights movement, the collapse of the Soviet Union.
Sunday 10:30 AM – Session 7: "New Awakenings" (p. 53)
The explosion of the church in Asia and Africa. The church in China. Persecution. The Evangelical Awakening. Truth and transformation. The power of the gospel to overcome the darkest times.