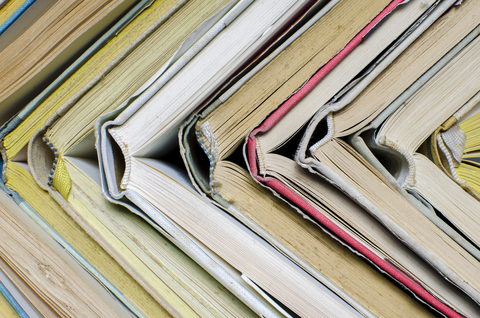 By Jesse Jost
I completed reading 53 books in 2019. Here are my top ten with comments on each one and the ten that just missed the cut.
Remember Death: The Surprising Path to Living Hope
by Matthew McCullough
Lots of fresh insight in a often neglected area. I really felt like I benefited from this book spiritually, and was given lots to chew on.
Aroused: The History of Hormones and How They Control Just About Everything
by Randi Hutter Epstein
This books is a great introduction to how our many hormones work and what they control, and also a fascinating history of how our understanding of hormones has developed through some truly terrifying human experiments.
A Hunger for God
by John Piper
I rediscovered fasting the last couple years for health reasons, Piper makes a powerful case for the spiritual benefits of fasting.
Excellent resource and inspiration on the reasons a believer should fast and the pitfalls to avoid.
You Can Have an Amazing Memory: Learn Life-Changing Techniques and Tips from the Memory Maestro
by Dominic O'Brien
One of a few helpful mnemonics books I read last year that helped reignite my passion for scripture memory and enabled me to memorize over 65 chapters of the New Testament this year.
Talking to Strangers: What We Should Know about the People We Don't Know
by Malcolm Gladwell
Entertaining, fascinating, and useful read. Important book that challenges our assumptions about others.
Prairie Fires: The American Dreams of Laura Ingalls Wilder
by Caroline Fraser
Fantastic book filled with rich and fascinating details about Laura's parents and daughter Rose (Who is a much more intriguing character than I had previously realized.) The author, Fraser, does a great job of explaining trends and developments that were taking place at points in the Ingalls' lives so that you get a much broader historical perspective. I loved this book.
Walking with God through Pain and Suffering
by Timothy J. Keller
A very thoughtful and insightful book. Such a great blend of profound philosophical reflections combined with practical pastoral insights. Another awesome book by Keller.
Better Than Before: Mastering the Habits of Our Everyday Lives
by Gretchen Rubin
A truly helpful book, it contains lots of practical wisdom and tips to implement good habits and break the hold of bad habits!
Basic Economics: A Citizen's Guide to the Economy
by Thomas Sowell
Wow, what a fantastic book. So clearly articulated and well reasoned. Endlessly fascinating with lots of examples from history. A very important and valuable book. I can't recommend it highly enough! More people need to read this!
What Is a Girl Worth?: My Story of Breaking the Silence and Exposing the Truth about Larry Nassar and USA Gymnastics
by Rachael Denhollander
This book is such a valuable read on so many levels. Rachael clearly articulates what survivors of sexual abuse go through and why it is so hard for victims to come forward.
Rachael clearly demonstrates how true love should motivate us to fight for justice and defend the oppressed, and these pursuits are not incompatible with mercy and forgiveness.
I highly recommend this book to all parents, lawmakers, and church leaders for the vital insights it contains.
The 10 that just missed the cut:
The Prodigal Prophet: Jonah and the Mystery of God's Mercy
by Timothy J. Keller
We Need to Talk: How to Have Conversations that Matter
by Celeste Headlee
Rocket Men: The Epic Story of the First Men on the Moon
by Craig Nelson
Making Sense of God: An Invitation to the Skeptical
by Timothy J. Keller
The Immortal Irishman: The Irish Revolutionary Who Became an American Hero
by Timothy Egan
Food: What the Heck Should I Eat?
by Mark Hyman
George Whitefield
by Arnold A. Dallimore
The Pioneers: The Heroic Story of the Settlers Who Brought the American Ideal West
by David McCullough
Unbound
by Eleanor Bertin
Pre-Suasion: A Revolutionary Way to Influence and Persuade
by Robert B. Cialdini