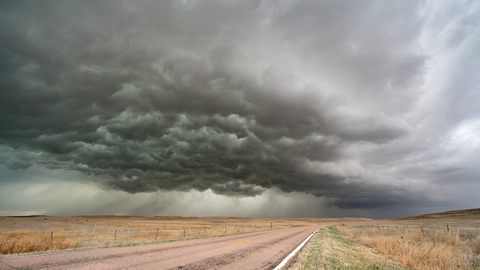 By Jesse Jost
I almost became an atheist because of the doctrine of Hell. I used to choke on scriptures about God's wrath or the coming fiery judgement; they felt unfair and cruel. I gravitated to passages about His love, grace, and mercy.
But even though you may rarely hear about God's judgement and wrath in modern sermons, you can't escape these ideas in the New Testament.
Jesus spoke more about hell than heaven. Sin was so serious, Jesus warned, that it would be better to pluck out an eye or cut off a hand then let those offending body parts lead us to hell. He said not to fear those who can kill the body, but rather Him who can destroy the soul in hell.
Knowing the terror of the Lord motivated Paul's evangelistic pleas. He warned about the coming day when the "Lord Jesus is revealed from heaven with His mighty angels, in flaming fire taking vengeance on those who do not know God, and on those who do not obey the gospel of our Lord Jesus Christ. These shall be punished with everlasting destruction from the presence of the Lord and from the glory of His power." (2 Thess 1:8-9)
Almost every epistle mentions the coming wrath and judgement that will consume this planet. Peter warns that judgement will begin with the church. The writer of Hebrews says, "'Vengeance is Mine, I will repay,' says the Lord. And again, 'The Lord will judge His people.' It is a fearful thing to fall into the hands of the living God. (Hebrews 10:30-31)
We squirm over this doctrine. Seeker-sensitive messages avoid or soften it, fearing that it makes Jesus unattractive.
But whether we like it or not, it's a reality we have to grapple with. God's judgement will come whether we agree with it or not. The only real issue is: are you ready for it?
After meditating on these passages further, I now find them a source of comfort and delight. They free me from miserable chains of self-centeredness, and stir my desire for God. Here's how:
Continue reading…