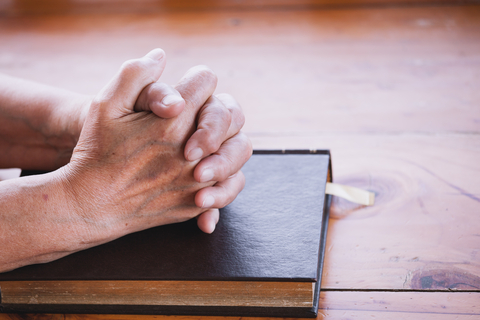 By Jesse Jost
Imagine if…every time after you ate, your food just went right through you? Suppose it never lingered in your stomach acid to get broken down, and the nutrients never got absorbed in your intestines? What would happen to your body? You would quickly grow weak and malnourished and you would not live long. It wouldn't matter how regularly you ate, or what you ate, because without the process of digestion, you would die.
In a similar way, it is not enough to just "eat" God's word by reading and memorizing it. For our souls to grow spiritually, we also need a process of digestion where we break down and absorb nutrients, applying them to our lives.
Scripture calls this digestion process "meditating." Psalm 1 says that the righteous man's "delight is in the law of the Lord, and in His law he meditates day and night."
Here are some ideas that have enriched my meditation process. The Holy Spirit ultimately takes the text and uses it to bring us light, convict us, and comfort us, so none of these ideas should replace a prayerful dependence on Him.
Continue reading…